Citizen Science can produce valuable data
        A scientist training a volunteer on how to collect data on web-building spiders.          John Gollan

Citizen science occurs when data for scientific research is collected by members of the public in a voluntary capacity. Public participation in environmental projects, in particular, has been described as a global phenomenon.
But there is a stigma associated with these types of projects. The data collected are often labelled untrustworthy and biased. Research in this area continues to show however, that data collected by what is essentially a non-professional workforce, are comparable to those collected by professional scientists.
Provided steps are in place to deal with data integrity, we have much to gain by putting more trust in citizen scientists.
Across the globe thousands of people collect data on everything from counts of stars in distant galaxies to the timing of flowering events. Volunteers have long been collecting data on the health of coral reefs, and ornithologists encourage volunteers to collect data on bird migration.
Citizen science has benefits for scientists – including an inexpensive and potentially large labour force – and citizens, who get knowledge and fulfilment. These schemes expose people to the environment and develop the stewardship ethic.
But what motivates my interest in this area is the potential to create a more scientifically literate society; building the capacity for people to take information they receive in their everyday lives and then being able to make informed choices based on the what they have learned. Those choices could be anything from the products they buy as consumers or the political parties they support.
Sounds good: what's the problem?
While citizen science projects vary in their study subjects, the ecosystem of interest and objectives of the research, they all face one important challenge that jeopardises their success, sustainability, integrity and in general, acceptance in the wider scientific community. Many scientists question the quality, reliability and in general, the utility of data.
Evidence for the stigma associated with citizen science projects comes from different sources. One was a long standing community-based program to survey diversity of bird species. Researchers found the estimated numbers of birds changed through time simultaneously with changes in the observers. It was concluded that the trends detected were not likely to represent real changes in bird abundance, but were more likely due to prejudices of the individual observers.
The negative perception of citizen projects is not new. Twenty years ago, the use of volunteer data came into the international spotlight when an amendment was made to prohibit the US National Biological Survey from accepting the work of volunteers. This was supported by two arguments in the House of Representatives declaring that volunteers are incompetent and biased.
Are volunteers' data that bad?
Questions over data integrity continue to this day. It's surprising, because a growing body of literature shows that data collected by citizens are comparable to those of professional scientists.
For example, researchers have detected no differences between field samples of aquatic invertebrates that were collected and identified by volunteers and professionals. A similar study showed that data collected by volunteers and scientists agreed 96% of the time.
Both studies concluded that volunteers could collect reliable data and make assessments that were comparable to those made by highly trained professionals.
My own research on vegetation metrics collected as part of ecosystem restoration projects also showed that the degree of agreement of data collected by volunteers can be as good as those recorded by professional scientists.
Results showed that scientists as a collective group collected data that was in closer agreement with "the truth" than those of volunteers. But when data collected by individuals were analysed, some volunteers collected data that were in similar or closer agreement to the truth, than scientists. Both groups' estimates were in closer agreement for particular attributes than others, also suggesting that some attributes are more difficult to estimate or are more subjective than others.
An important message from these studies is that data-integrity issues can occur. But it's just a matter of honing in on those particular issues and addressing them if necessary. This can be through training to improve skill sets or calibrating data where possible.
It should not be a case of blaming the citizens. The scientist behind such programs should have checks in place – citizen science project or otherwise!
A final thought
It is perhaps too simple to reason that the "success" or "failure" of a citizen science project will be determined by the degree to which data collected by volunteers agree with those of scientists. Citizens in environmental projects using self-funded volunteer labour have, and should be valued for more than just the potential for cost savings.
Research has shown that volunteers experience high levels of many different satisfactions. For example, participants gain educational benefits, there is potential to reunite science and society, the public can be inspired to appreciate nature through hands-on experiences and participants can build a sense of ownership in both the program and place.
These unmeasured benefits are achievements in themselves and it may be far better to concentrate on these as a focus of success. Such benefits will engender a society that will protect our environment at a time when it's needed most.
Want to get involved in citizen science? The Atlas of Living Australia is a good place to start.
Zoos Victoria's
Campaigns
Saving wildlife doesn't have to be hard! Our campaigns provide you with simple actions you can take that make a real difference to wildlife all over the world.
---
Atlas of Living Australia

A version of the Biological Data Recording System (BDRS) Citizen Science Portal software is being integrated into the Atlas of Living Australia (Atlas) web site. This will enable any interested member of the public to record their species observations and to manage these observations through the portal software. The data provided through this portal will be integrated into the Atlas's main data store and will help to enhance our knowledge of Australia's biodiversity.
Once completed this implementation of the Portal software will demonstrate how it can be accessed from various methods within another web site, such as the Contribute buttons found under the taxon pages within the ALA.
It will also provide integration with the ALA's user management system and will be skinned to reflect the look and feel of the rest of the Atlas web site.
Biodiversity Snapshots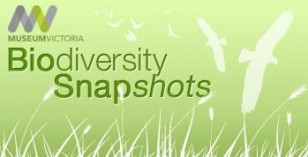 The Biodiversity Snapshots project has been developed by Museum Victoria under funding from the Department of Education in Victoria.  This project aims to get schools involved in biodiversity research, by providing not only access to suitable software in the form of the BDRS but also a wide range of educational material for teachers. The Biodiversity Snapshots web site enables teachers to manage the data from their activities, and to take their students to the field to collect data using mobile devices.
This is a highly customized version of the original BDRS CS Portal and demonstrates how the software can be greatly enhanced with developer support to provide a complete new look and feel to the Portal software. The software has been deployed with a great deal of interaction with Museum Victoria and has extended the capabilities of the core software as the new functions developed have been integrated with the core Portal software.
The Biodiversity Snapshots web site is hosted at Museum Victoria at http://www.biodiversitysnapshots.net.au/ and won an Arts Portfolio Leadership Award for Museum Victoria in 2010.
Birds Australia

Initially the Atlas stepped in to help Birds Australia's Carnaby's Cockatoo Recovery Project who needed some assistance with data capture.
Carnaby's Black-Cockatoo (Calyptorhynchus latirostris) is a large white-tailed black cockatoo found only in the south west corner of Western Australia. Once numerous the charismatic and highly mobile species is now classified as rare or likely to become extinct by the Western Australian Government and as Endangered by the Australian Government. The last half century has seen a 50% decline in the population and their range has been reduced by up to one third.  Birds Australia has been running the Carnaby's Cockatoo Recovery Project since 2001. They work with various land managers, government and non-government agencies, NRM groups and volunteers to identify priority habitat and undertake recovery actions for this iconic species.
Birds Australia's Carnaby's Cockatoo Recovery Project previously used a range of form based data capture methods including printed forms but moved to web based electronic data capture in the early stages of 2010 in a collaborative project with students from the University of Western Australia.  The data collected from these other surveys and research was brought into the Birds Australia implementation of the Citizen Science web site now at http://birdsaustralia.ala.org.au/BDRS/home.htm.
Since the inception of this project earlier in 2010 staff from Birds Australia are continuing to add more of their volunteer projects to the web site.  This example of the ALA Citizen Science Portal shows it acting to act as a standalone data entry, management and reporting system with little or no interaction required with other web sites or software. It has been skinned to match the corporate look and feel of the existing Birds Australia web presence.
You can access the Birds Australia citizen science site at http://birdsaustralia.ala.org.au/BDRS/home.htm.
ClimateWatch

ClimateWatch is a scientific research program run by Earthwatch Australia that aims to find out how climate change is having an effect on the biodiversity in Australia.  The project allows interested parties to record information on the species of interest to the researchers.  The ALA funded the early development of the ClimateWatch web site and has since taken the software on to become the BDRS. This initial software went on to win several awards for the original developers Gaia Resources (read more about that here).
The ClimateWatch implementation of the Biological Data Recording System is a demonstration of how the software can be integrated with a Content Management System – in this case Drupal. The site shows how data and generated content such as maps and reports can be drawn into a content management system from the BDRS software.  The majority of the Climatewatch web site has been developed in Drupal, with the Biological Data Recording System powering specific components of the site.
You can find the ClimateWatch site at http://www.climatewatch.org.au/.  In 2010, ClimateWatch won two major spatial industry awards for the developers, Gaia Resources, namely the Western Australian Spatial Excellence Award, and the Asia Pacific Spatial Excellence Award, both in the areas of "Environment and Sustainability".
Wild Backyards

Wild Backyards is a program run by the Queensland Museum and Quest Community Newspapers, using the Biological Data Recording System to gather a range of photographs and stories from the public in Brisbane.
The Wild Backyards web site along with articles published in the Quest newspapers encourages people to review the field guides for species found in Brisbane and then submit their photographs and stories about the species to the site.  The Queensland Museum staff interact with the public to help identify the photographs and to record their stories.
Wild Backyards went live in May, 2011, and can be found at http://www.wildbackyards.net.au.
Computational projects
The majority of activities that we use our computers for actually require less than 1% of our computer's available processing power. Using one of today's new computers to browse the internet is like using a forklift to hang a potted plant. Why not get the most out of that expensive hardware under the hood, by putting it to work to help the planet?
| | |
| --- | --- |
| | Climateprediction.net – Using the popular BOINC grid computing software, allows you to harness unused processing power to run global climate models on your home computer.  Several scientific papers have already been published based on results from the project. |
| | The Clean Energy Project – Part of IBM's World Community Grid, and also running on the BOINC platform, it uses the powerful Q-Chem® quantum chemistry software to explore new molecular structures for use in potential low-cost "organic" solar panels. |
| | Hydrogen@home –  A new project, similar to the Clean Energy Project, but seeks new ways to create and store hydrogen as part of a clean fuel economy. |
The projects listed above may be considered 'passive' citizen science, in that they don't require any real effort to carry out. Once you download and get the software running to your preferences, you can essentially 'set it and forget it'. The software is fully customizable with respect to how much of your processor/memory you want to allocate to the projects, when the computations run, and which projects you would like to contribute to (if climate science isn't your greatest passion, there are several other projects out there ranging from the search for aliens to discovering new protein folding techniques.)
Active Participation
For those who are motivated to do a bit more, there are many 'active' participation projects out there. Some of these can be quite involved, but typically don't require any minimum time commitment–work as often as you like and as hard as you like.
| | |
| --- | --- |
| | Old Weather – Read old navy logbooks and digitize their historic weather information, in order to gain a better understanding of past weather and climate patterns and enhance the accuracy of modern day predictions. A talent for reading handwriting is required. |
| | Data rescue at home – Similar to Old Weather but with a wider range of sources, involves digitizing handwritten atmospheric conditions for computational analysis. Currently working on German radiosonde data from WWII. |
| | CoCoRaHS (USA) —Measuring precipitation in "your backyard", with the goal of creating an ongoing, ultra-high resolution data set of precipitation events, which will contribute to scientific understanding of weather and climate patterns. |
| | Opal Climate Survey (England) – Requests that citizens observe and report several climate factors, such as aircraft contrails and wind speed. Related surveys such as air quality and biodiversity are also featured. |
| | Students' Cloud Observations On-Line – A NASA program, geared towards kids but with the very important purpose of cross-checking satellite cloud measurements. Students visually classify clouds by altitude, type, cover percentage, and opacity. |
| | Surfacestations.org (USA) – Seeks volunteers to photographically document the status of official temperature stations throughout the United States. |
| | ClimateWatch (Australia) – Track populations of an insect, animal or plant species through time within a certain region, to better understand how the biosphere reacts to climate change and other long term trends. |

| | |
| --- | --- |
| | A community website that allows you to map sightings of cane toads and the damage (or problems) they are causing in your local area. Record sightings in ToadScan. |
| | Simply register your details (name and email address) and login to start mapping cane toads in your local area on the ToadScan Google Map. Information entered can help to coordinate on-ground control. |
| | You can create a cane toad map of data recorded in your area. This can be used to plan a control program, monitor the outcomes of control, or inform others about cane toads in your area. |
| | Hear about the achievements of others in controlling cane toads and the benefits they have received. Community action can make a difference. |
| | Do you know how to correctly identify a cane toad? Make sure its a cane toad and not a native frog. |